THANK YOU to all of our loyal supporters & sponsors!
London & Area's Own Champion Breast Cancer Survivor Dragon Boat Racing Team
~ NINE – Time BCS Club Crew National Gold Medalists 2010 to 2018 ~
~ THREE Time BCS Club Crew World Gold Medalists, Italy 2014, Australia 2016, Hungary 2018 ~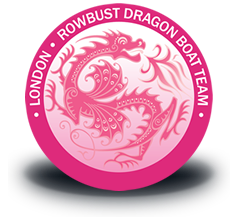 OUR VISION:
Leaders for Breast Cancer Survivors, Families & Communities
Help other breast cancer survivors achieve the highest quality of life
Become role models providing support & mentorship
Create breast cancer awareness through the sport of dragon boating
Membership's Core Values Provide:
Integrity for the individual
Dedication to excellence for the individual
Respect for the individual
These Values are worthy of a great organization and are incorporated into every decision we make.
Our core values provide us with means of not only guiding but also evaluating our operations, our planning, and our vision for the future of Rowbust, London's Breast Cancer Survivor Dragon Boat Racing Team.